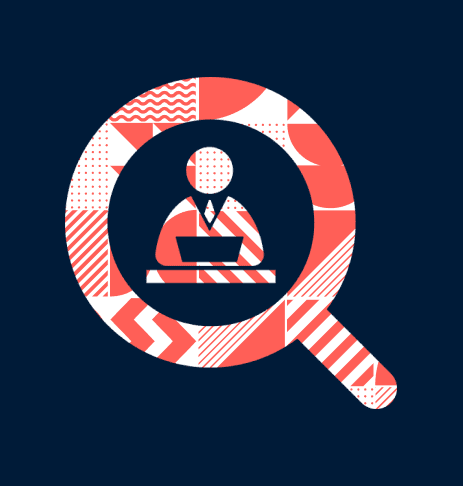 It's common knowledge that recruiting is time-consuming, especially in the IT sector. Finding the right candidates to fill vacancies involves organizing online job boards, sending emails, and making follow-up calls. However, hiring an IT recruiter is an option that gives you access to a wider portfolio of potential candidates while saving you time. Whether you hire a senior IT recruiter, junior IT recruiter, or IT executive recruiter, they can do the hard work for you.
Benefits of Hiring an IT Recruiter
Strong IT Network
A well-versed IT recruiter will have a robust network due to its online presence, attendance at industry conferences, and past recruiting experience. This is helpful for positions that require specific skills and experience. Utilizing the networks of IT executive recruiters is especially useful when filling senior positions.
Faster Hiring
An IT recruiter has a comprehensive understanding of the market for people with the abilities a company is looking for, and they have established networks of potential candidates to select. This means that IT recruiters can save businesses and job seekers time, money, and effort while delivering excellent outcomes.
Valuable Insight
Whether you work with a junior or senior IT recruiter, they know the market and the type of offers candidates are accepting. IT recruiters can give you valuable insights to help make your company a competitive choice for IT job searchers.
FAQs About Hiring IT Recruiters
What is mostly used for recruiting computer professionals?
Posting jobs on well-known sites is a common first step for companies trying to fill technical positions. However, IT firms have been particularly impacted by the talent crunch. Many businesses report difficulty in locating and recruiting qualified technical staff.

Most businesses agree that hiring qualified IT professionals requires a robust network, as most skilled candidates are already employed or passively looking for opportunities. This is why IT recruiters are so successful at filling positions—they already have a talent pipeline of candidates they can reach out to about openings.
How can High5 help me hire an IT recruiter?
If you're looking for a top-tier IT recruiter, look no further than High5. We have a wide network of technical recruiters with the necessary skills and experience; so our first steps when working with you are to define your goals before we connect you with one of our IT recruiters. We'll help you find the perfect fit for your company. Contact High5 today to connect with top-tier recruiters.
Guide to Hiring a Java Developer
Hire a carefully vetted Java developer with the knowledge required to help your organization thrive
Did you know that 90 percent of all Fortune 500 companies use Java? Although it is more than three decades old, Java continues to be the standard in mobile phones, web browsers, machines, and games. In 2021, the role of a Java developer has continued to evolve to encompass a wide range of responsibilities.
Once you've fully grasped the wonder of Java, you'll gain a better understanding of why many business owners are eager to hire a Java developer for their organization.
What to Look For When Hiring a Java Developer
You know your organization best. From who you are to what you hope to accomplish, all of these factors should be considered as you prepare to make your next big hire. When hiring a Java engineer, it would benefit your business to look for the following attributes:
A great culture fit
Relevant skills and experience
A high level of flexibility
A firm grasp of Java tools and libraries
Exceptional Java problem-solving skills
Who Should Hire a Java Developer
Firms that struggle to develop and implement code for different Java programs should hire a Java programmer. But there are an array of other reasons that companies make this decision. Today, organizations are aware that Java is one of the most reliable and robust programming languages around. This greatly attributes to why Java engineers continue to garner more attention and are higher in demand than ever before.
The Diverse Responsibilities of Java Developers
There are different types of Java engineers that have their own distinct specialties, duties, and functions. From junior to senior Java developers, their responsibilities may vary. However, some of the most common responsibilities include:
Designing, executing, and maintaining various Java-specific application phases
Participating in numerous architectural and software development activities
Performing software analyses, testing, programming, and debugging
Separating non-production and production Java-related application issues
Building technical designs for Java-based application development
Recommending relevant modifications to improve the processes of Java applications
Advantages of Hiring a Java Developer
When it comes to hiring Java programmers, there is no one-size fits all approach. Each organization has its own unique needs and due to the highly diverse skill set of Java developers, the perfect one for your organization is only a match away. Below are some of several advantages companies have experienced as a result of hiring a developer:
Access to Specific Skills
Some of the skills your organization may need just aren't available locally. That's the beauty of hiring a Java developer–they can work remotely from anywhere around the world. While some companies may want to hire an in-house developer to build applications, another may be seeking a Java engineer to manage an outsourced workforce of developers. By matching the right Java programmer with the right role, it can unlock the skills a company may need to achieve its goals and objectives.
Greater Flexibility
The vast diversity of a Java developer's capabilities can provide organizations with more flexibility in its projects and workload. They can develop software that makes hiring faster and easier, which can free up other team members to work on other important tasks. In addition, team members come and go. So a talented Java programmer can help fill the gap and quickly replace lost skills.
Avoid Application Issues
Hiring a talented Java programmer with years of experience enables organizations to predict and avoid potential issues ahead of time, while maintaining seamless operations.
What Should Be Your Approach to Hiring a Java Developer?
You don't always need to look for a master of the Java programming language. Instead, assess the foundational skills and take into account the experience required to make the right call about a Java developer. The trick is to make sure the matched developer understands the big picture. In hindsight, senior and experienced Java programmers would know best how to use and incorporate various tools for an organization's specific needs.
Basic Education of Java Developers
A talented Java developer can have a diverse academic background. The basic educational requirement is obtaining a BS or MS in Computer Engineering or Computer Science. Of course, the degree is not enough–the Java programmer has to have some hands-on experience to understand the technical requirements of a job.
Basic Qualifications
Most companies seek out Java programmers with experience in relational databases, ORM and SQL, Java-specific web services, and test-driven development. For instance, if you want to hire a junior-level Java developer, you can focus on 2-3 years of experience in object-based programming.
Specific qualifications for a Java engineer vary from one organization to the next and may depend on the nature of the project. However, some Java skills are quintessential for Java developers to master.
Fundamental Skills of Java Developers
The skills of a Java engineer work in favor of companies looking to make the most out of the Java programming language and make web development processes simpler. There is no generalized tag on Java capabilities; these skills continue to change and evolve to meet the requirements of different projects. For a greater outcome, try to focus on candidates that have managed to master the programming language and can improve your system's stability, scalability, performance, and team productivity.
Common Use Cases
Once you hire a talented Java engineer, you can increase the total projects for your current development team. You can get involved in projects related to web and mobile development, embedded systems, and back-end applications. Java developers understand just how powerful this programming language is and just how much it makes an impact.
Java Developers: Get the Right Match
Whether you realize it or not, Java engineers are essential to your organization. When you decide to hire any full stack developer, it is crucial to prioritize your business processes first. If you run a small business, hire a Java developer that works on numerous development projects and ease the burden of in-house teams.