A Digital Marketplace For Today's World
High5's digital marketplace is supported and powered by a talent delivery team of over 1400 recruiters who screen, vet, and utilize High5's subject matter experts to interview top talent and deliver quality every time. Let us power your success.
We know the industry needs to become more agile, flexible, and work in a future-centric way, and we've built a 24x7 global delivery platform to provide it. We're always on so you don't have to be.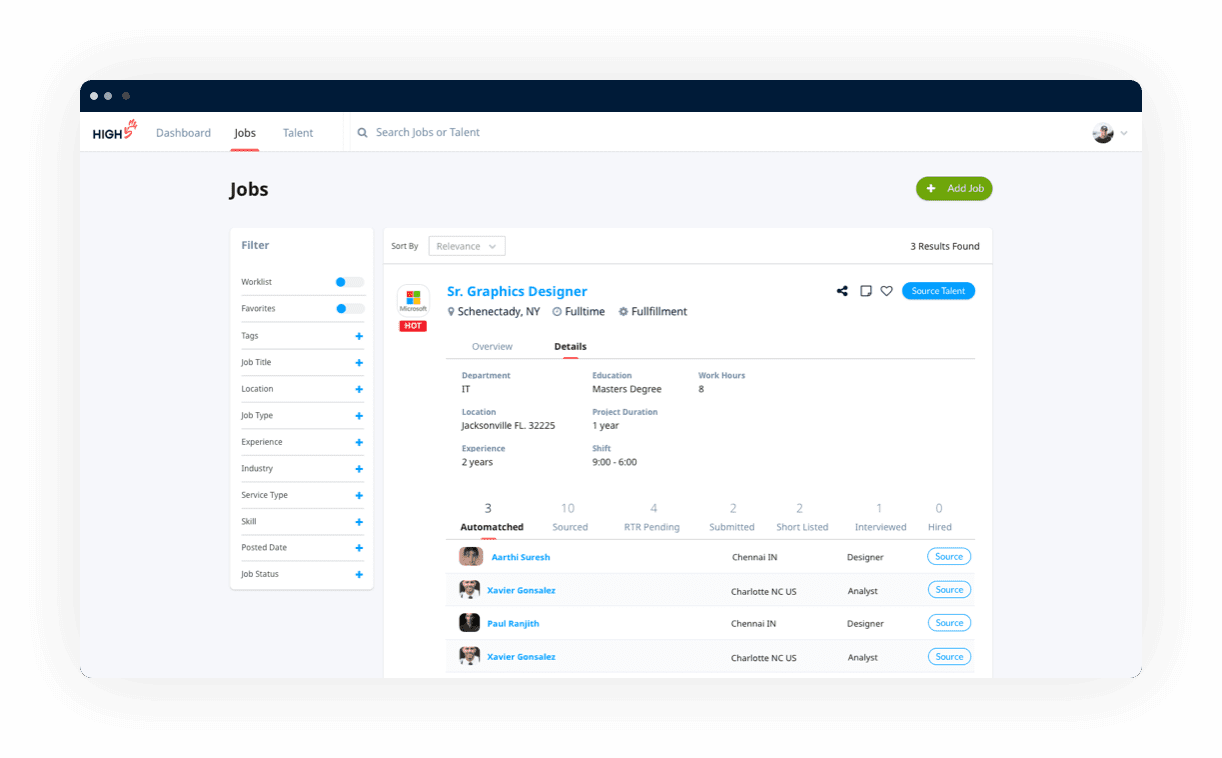 High5 has the infrastructure, invoicing, payment capabilities, and records management so recruiters can concentrate on the job of getting top talent to work.
High5's platform gives recruiters instant analytics like profit margin, placement earning potential, current pipeline, and matching algorithms that monetize their placements quickly.
High5's platform integrates with a learning management system to offer training, ongoing education, and rich content for talent acquisition professionals and their talent. Talent can quickly up-skill, get certified on new technologies, and take training courses to stay competitive in the market.
Hire Developers
Companies leverage High5 to hire developers because our unbiased vetting process puts both hiring manager and candidate needs at the center, while decreasing time-to-fill by 15% on average.
Hire Workforce Professionals
Companies count on High5 for convenient access to top workforce professionals, adding them to your team through an arrangement that best fits your needs.
Hire Recruiters
Companies use High5 to find professional recruiters – an invaluable linchpin in the global talent supply chain – with easy access to corporate and agency recruiters with a wide range of specialties.